What you tell us about the market

​Our Market Trends Report offers an overview of last year's accounting and business support trends in addition to some insights into what 2021 has in store.​

Having a clear understanding of the market allows you to position your company to attract and retain the top talent.

For more detailed insights download our full report by completing the form to the left to discover what attracts top talent in a company, the best channels to pursue them, how to retain your top talent,
and our helpful salary guide.

​

​
We would all agree that 2020 was not the year we expected coming into it! Huge changes globally affected us personally and professionally due to COVID-19. The market for accounting and payroll professionals became the most volatile it had been in some time. However, not all functions that we recruit for were impacted equally, and what felt like a dead halt in the market circa March/April developed into an interesting turn of events for the remainder of the year.
As many companies transitioned to the work from home model, this was a natural transition for businesses who already offered WFH as an option and they thrived, quickly. Businesses who were not set-up for cloud access and remote working struggled to make this transition, and anecdotal reports would tell that they certainly took longer to find their feet and that connectivity that many craved whilst at home. Mental health became the next challenge for many businesses as employees struggled to make sense of the new world around them. As we see from our survey results, there was a dichotomy between how employers felt they had treated employees during the WFH period and how employees felt that they had been treated.

​
We'll no doubt see this focus on mental health continue into 2021 when we increasingly have people disconnected from their colleagues and families, especially if they have family overseas. While some businesses have offered Employee Assistance Programs (EAP) to support their mental well being and provide a safe space to discuss any difficulties they may be facing. Businesses have also offered ''mental health leave'' and simply increased the one-on-one time between managers and their staff to check in. In terms of hiring, all was not lost, and roles continued to materialise once the initial shock of March wore off. Some businesses found that they in fact had huge increases in the demand for their services – FMCG, retail, tech and cloud security operators being top of the list. Of-course those in the hospitality and travel industries initially saw hard times.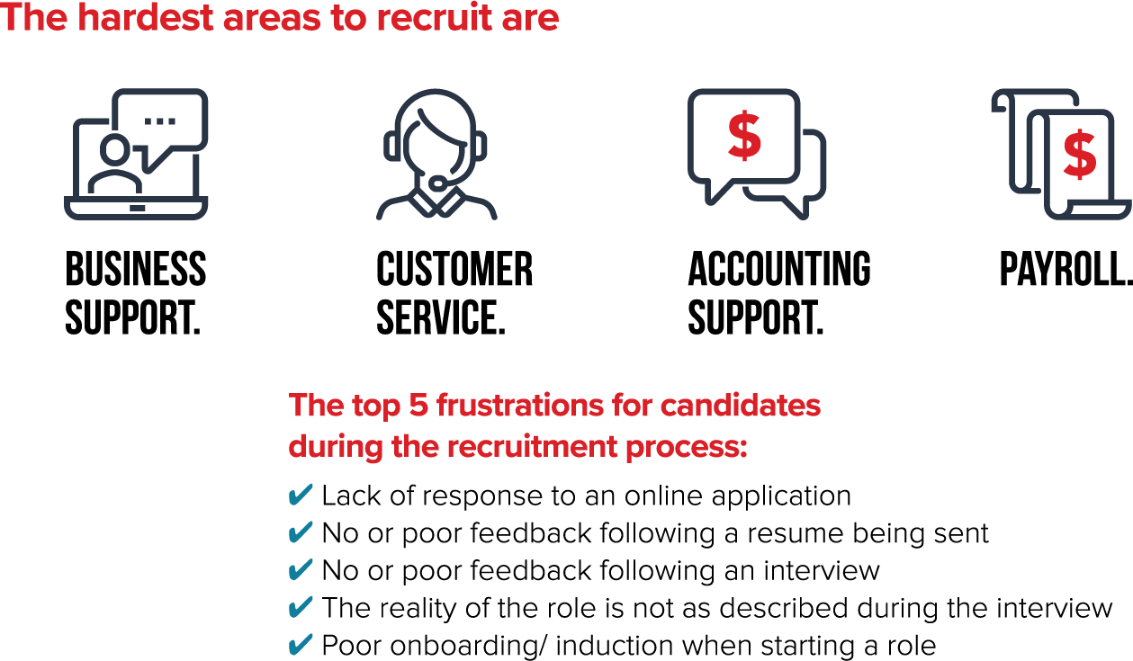 ​


Complete the below to download the full report today.
​
Download the report today

​
​