What we know about the market...
Our Market Trends Report offers an overview of last year's accounting and payroll support trends in addition to some insights into what 2022 has in store.​
​We're specialists in our chosen discipline and have created a business that is devoted to providing a service tailored specifically to accounting and payroll support. We have a deep understanding of what inspires candidates in their careers, what drives them to change jobs, and what makes them choose one employer over another. We've surveyed over 3000 employers and employees across Sydney and Melbourne and this, combined with a detailed analysis of the roles we have recruited in 2021, has provided us with invaluable market insights.
To discover what attracts top talent in a company, the best channels to pursue them, how to retain your top talent, and our helpful salary guide, ​download our full report by completing the form.
​
Great news for job seekers!
Many have found themselves in the position of having the bargaining power and being able to negotiate for salaries and benefits. It has also put pressure on businesses to really focus on what they are offering potential employees in terms of remuneration, flexibility and employee experience. This is a welcome change and when it comes to flexibility and employee experience, likely a permanent one. The data is overwhelming on engagement and retention when you have both flexibility and employee experience right. Businesses who demand candidates commute to the office 5 days per week with inflexible start and finish times will get left behind in attracting top talent. Remuneration on the other hand, is volatile and may not continue to remain at such inflated rates as the borders open and the candidate pool replenishes. What a role is ''worth'' in the market typically depends on the availability and experience of the candidates available at the time, in 2021 availability was very low. Our message to candidates who received an exorbitant increase to move roles in 2021, is not to become too attached to the new figure should they not be as happy as they thought they might be in their new role. If it seems too good to be true it might be! And when the market inevitably settles down in 2022, so may salaries.

Download our full report by completing the form.
​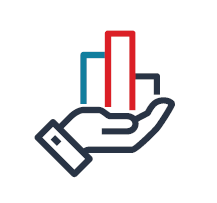 Download the report today
​
​
Download our full report by completing the form above.