Yesterday we celebrated the 10-year anniversary of Director of Accountability & Ambition Finance,

Yseult d'Estelle Roe
.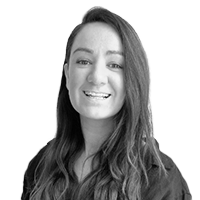 ​
​
When your recruitment career includes 10 years with the same company you can be sure you add "Master of Change" to your resume, especially when you throw 2 years of a pandemic into the mix!
She'll be the first to say that she feels like she's had 10 different jobs at (what feels like) 10 different organisations over the last decade, but she's consistently delivered regardless of the direction or role she has been asked to play. Yseult embodies the spirit of courage, adaptability and dependability as well as any leader I've worked with.
She has led our Accountability brand and Accounting and Finance practice with care, patience and skill for the last 3 years and richly deserves the break that long service provides. I'm particularly proud of her for role modelling long service as an aspiration rather than just an accrual on the balance sheet.
You've earned the rest Yseult, I know you will enjoy it and be back as a force of nature later this year.
​
When I asked Yseult how she felt about this huge achievement, which could be a daunting one, she said nothing but positive words and even shared some advice!
"It's an extremely proud moment for me, reaching 10 years with AccountAbility & Ambition Group. People often ask me what it's like working for the same company for 10 years, but the truth is, it's not the same company, as we have evolved so much over the time. The heart and soul of the business remain the same but I seriously could not be happier with how things have gone in the last 2 years in particular. We have an amazing leadership team who I trust 100%, a group of highly engaged and talented consultants and a place that is just really fun to come to work. 10 years in, I am excited for what the future brings! I am really grateful to everyone who has helped me along the way from colleagues to clients and candidates. If I could give any advice to people who are on their way up in their career, is not to always look for greener grass, but to water your own."
​
A few of Yseult's colleagues shared some words...
Yolande Maritz, Senior Consultant - Finance & Commercial, Ambition
"Happy 10-year anniversary to one of the most hardworking, supportive managers I know. Thank you for all your support and encouragement over the last two challenging years. Your quick-witted sense of humour makes it a joy to come to work."
​
​Gina Morley, Principal Consultant, AccountAbility
"Happy 10 years to the best manager I have had! I know I don't say it enough but I feel so privileged to work with such an inspirational, hard working but also most approachable and down-to-earth person who I know I can go to about anything whether that is work or personally! AccountAbility and Ambition are lucky to have you and I really appreciate the guidance and support over the past 3.5 years to enable me to get where I am today! Here is to more ups, downs, lots of celebrations, and endless Netflix recommendations WOO WOO"
​
Michael Dowds, Client Services Manager, AccountAbility
"We all really appreciate your professional & personal support. You are a confidante & sounding board in terms of this challenging recruitment market & in strategies to recruit tricky, technical roles. And you make us laugh every day.😊"
​
Kylie Blackwell, Director - Victoria, Ambition
"I joined Ambition/AccountAbility in May 2019 and one of the first people I met from the Sydney team was, Yseult. Yseult at the time was leading the Accountability team in Sydney and was instrumental in assisting me with the rebuild of the Accountability team in Melbourne. We hit it off from day one, she has a great mix of commercial acumen but thinks about her people first and leads from the front. She also has a wicked sense of humor and constantly has me laughing out loud! I am so excited for her to be taking time out and using her long service leave and can't wait to hear all about her adventures when she gets back. I have never been part of a leadership team like this one, the collaboration and level of respect in this team, is one I feel privileged to be part of."
​
Learn more about AccountAbility and how we love to celebrate our team's achievements here