AccountAbility offers clients a payrolling service. This can be used when a client is transitioning new and existing contractors from either their direct management and/or from another provider's management to AccountAbility.
The Payrolling Service offering allows AccountAbility to assume legal responsibility for contractors during their tenure as well as processing the contractor's payroll and associated payroll taxes.
HOW CAN THIS ADD VALUE TO YOUR BUSINESS?
Save time and administration at a competitive cost
Effectively manage risk, insurance and compliance
Professional management of your contracting employees
Access to spend reporting
Improve speed to recruit measures
Quicker, easier and consistent hiring and on-boarding of resources.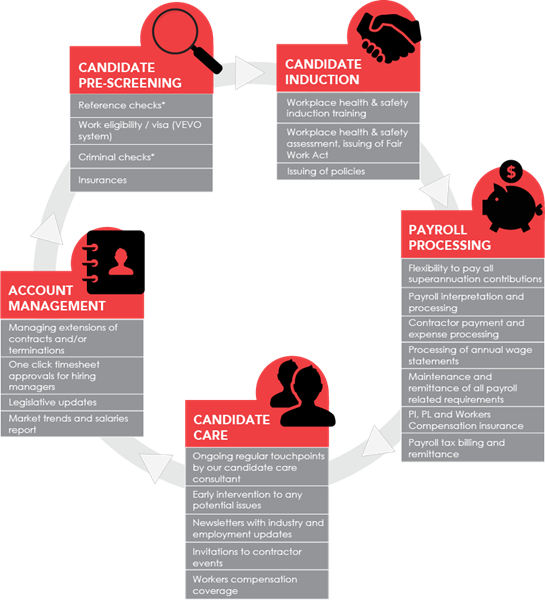 For further information on how our payrolling service can ease your load please contact us.