​We were lucky to welcome Mathilde Cauberghs to Accountability in March 2022. Since she started as an Associate Consultant, she has been busy learning the ropes, assisting the team with 30 placements, and being an all-around upbeat, bubbly personality in our Sydney office. We managed to steal her away for a few minutes so we could get to know her a little better.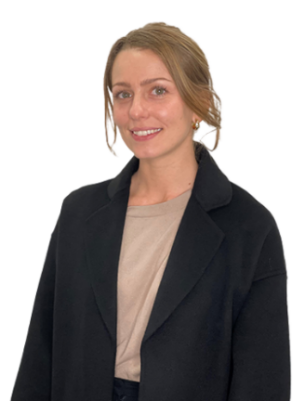 Hey Mathilde, how did you get into recruitment?
After I had completed my degree in psychology, I realised I was good at listening to people and had a chance to change someone's life - there is nothing more rewarding! I enjoy recruiting, it helps me be of service to people and puts my listening skills to use. Recruiting has helped me build an intuition for identifying the best qualities in people, and sharpened my decision-making and management skills.
​
What drives you to recruit for accounting support roles?
I got the opportunity to learn more about finance since joining AccountAbility, and accounting support is a specialism that I appreciate because every sector needs accounting support. It allows me to work in every industry; politics, education, and media, and extend my skillset.
​
What is your approach when building relationships with your candidates?
I prefer to understand the human before the worker. We are all different, with different expectations, every time I approach a new candidate, I do my best to understand what they are looking for and why. I let them conduct the discussion and ask personalised questions, to make sure to target their needs and wishes in their job search.
​
What's the most sought-after skill that candidates should make sure they're across?
Most companies are looking for candidates with resilience, commercial awareness, effective leadership, and management. I always say just be yourself, don't try to be someone else.
"You don't hire for skills; you hire for attitude. You can always teach skills." Herb Kelleher
However, it is important to go into an interview well-presented and prepared, try to do your own research about the company and think about some questions you may ask at the end of the interview.
​
What advice would you give to job seekers?
According to a study, we are spending around 100,000 hours at work during our lifetime, which is equivalent to 12 years. So, don't rush yourself, find a job that will make you happy, and believe in yourself.
I will say, network with all kinds of people for useful market information, not just information about specific job openings or companies that are known to be hiring. Learn about the larger world and environment.
​
Who has influenced you most when it comes to how you approach your work?
I inspired myself by all the people that surround me and as Lou Bega sang…
"A little bit of Gina in my life
A little bit of Jannifer by my side
A little bit of Yolande is all I need
A little bit of Mae is what I see
A little bit of Dijana in the sun
A little bit of Michael all day long
A little bit of Yseult here I am
A little bit of everyone makes me a consultant"
​
Before working at AccountAbility what was the most unusual or interesting job you've ever had?
I worked on an animal farm that involved educating puppies, helping to give birth to a sheep, driving a tractor, and feeding cows, chickens, and pigs but also gave a lot of love.
My English improved a lot; between you and me, the farmer was not the easiest person to speak with.
​
What is your secret talent that no one knows about?
It will no longer be a secret if I share it with you!
​
If you are looking for the next step in your recruitment career like Mathilde, contact Yseult d'Estelle Roe, Director of AccountAbility for a confidential discussion.