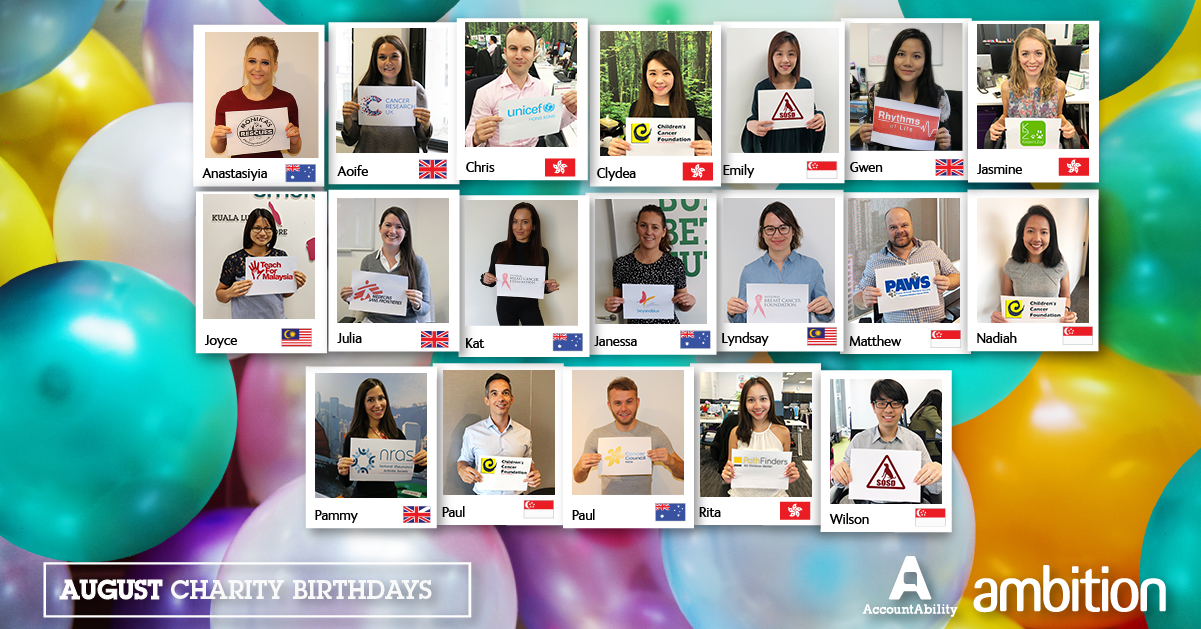 ​
We believe that for our employees the company should be a positive, inclusive and safe place to work. At AccountAbility we acknowledge our responsibilities to our employees, the community and the environment. Our corporate social responsibility (CSR) policy focuses on three core commitments:
We want to be engaged with our community, using our time and resources to improve other peoples' lives in line with our company purpose of Building Better Futures.
We recognise that we can significantly reduce the impact our business activities have on the environment.
Each of our offices around the world supports their communities through raising money as well as donating time, resources and expertise. We also host career-focused programs aimed at assisting young people in each of our offices around the world.
In addition, as a birthday gift to each staff member, Ambition Group makes a donation to a charity of the employee's choice.
Australia
The Beacon Foundation has helped inspire and motivate more than 87,000 young people in more than 160 schools to either increase their educational engagement and attainment or choose a positive pathway that enables a successful transition to employment, further education or training.

Beacon is a non-profit organisation working across Australia and believes every young Australian can develop an independent will to achieve personal success for themselves and their communities.
Our people are actively involved in providing career advice and support to children through Beacon's Speed Careering and 'Beacon Day' where a group of young students visit our offices and learn about presentation skills, interview techniques, personal branding and CV writing.

Global
Along with Ambition Group, AccountAbility is affiliated with UNICEF and participate in raising funds for their Champion for Children Programme. UNICEF are the United Nations Children's Fund, they work in 190 countries across the globe, and advocate the survival, protection and development of every child. Their focus is on the lives of children who are the most disadvantaged and excluded.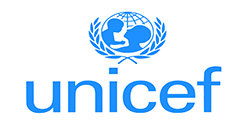 ​
We are proud to have this partnership with UNICEF as it strongly backs Ambitions tagline of "Building Better Futures". Employees are encouraged to donate during the quarterly global culture initiatives.