Please beware of recruitment scams that are currently targeting jobseekers. Click here for further advice.
About Michael
I am a dedicated and passionate senior recruiter in the payroll and shared services space, having worked in this marketplace for over 16 years. I am recognised for building partnerships with clients and candidates to build robust and efficient functions in this space, by harnessing talent that can achieve qualitative outcomes in terms of systems efficiency, compliance, and customer service. With a depth of industry knowledge and market insights, I have built a reputation as a subject matter expert and a key member of the AccountAbility team. This team is dedicated to the investment in the careers of its candidates; ensuring they are given the tools to succeed in a quickly changing, complex job market. I am often seen at the gym, after an intense workout, imparting some wisdom and positive energy to get my clients interview ready! Values of uncompromising hard work, resilience and a "never say die" mentality, sum up my personal brand.
Roles I recruit:
Group Payroll Leaders/Head of Payroll

International, Asia Pacific or Global Payroll Leads

HR & Finance Shared Service Managers

Group AP or AR Managers

Payroll Managers/Operational Team Leaders

Systems & Compliance Analysts/Managers

Payroll Auditors/Consultants

HRIS Systems Specialist/HR Compliance

Payroll & HR Systems Implementation & Optimisation Experts

Senior Payroll Officers/Payroll Officers
Outside of work:
I am addicted to crazy interval training at the gym which builds mental and physical resilience. It also means I'm generally bouncing around; full of endorphins!
I also write creative fiction when I get a chance.
​
Save my contact details directly into your phone by using the QR code below.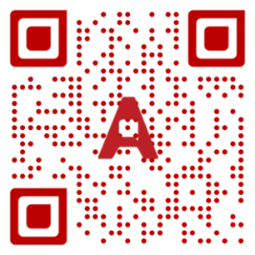 Contact Michael